The third weekend of July, we ushered in the most popular travel every summer: Drifting!!!
In order to take part in this trip, many students who had been working back to their country came to Shanghai again.
We sincerely welcome everyone.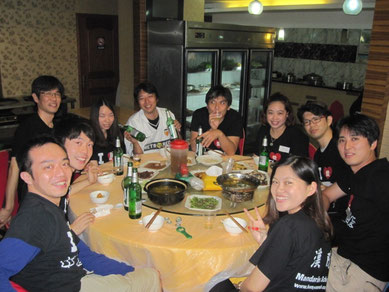 The first day

11:30 AM
After 3 hours by car ,We arrived :ANJI.
We eat the delicious lunch.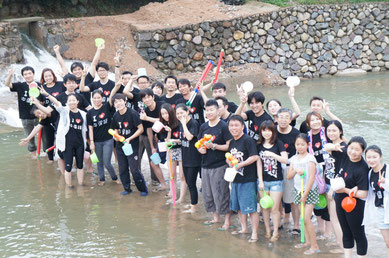 15:00PM           
Now is the time for the best part,
Putting on the armor ,We are ready to fight!!!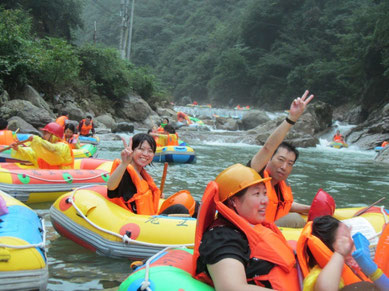 16:00PM
This photo named:The smile of victor!!!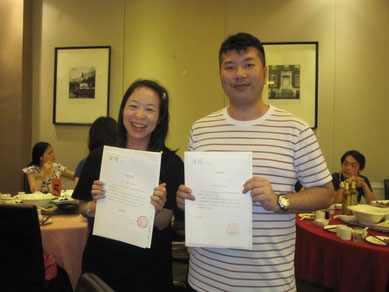 19:00 PM
Hey!We graduated!!!
After three years study,we have no choice but going back to Japan.
But we will continue to learn Skype lessons~~
This is our faith ,Wherever we are!!!
20:30 PM
This is Our traditional activities: karaoke!!!
We sing,We dance, we all enjoy a good night .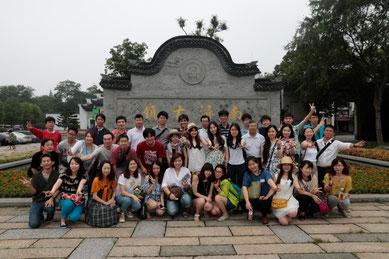 The Second day
10:30 Am
We went to the ancient town:NanXun.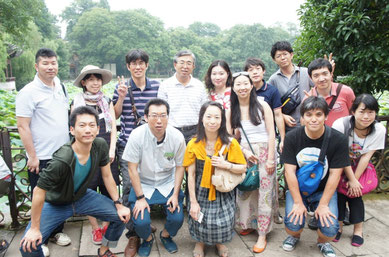 13:00 Pm
Everyone feels happy, this trip gives everybody a memorable impression.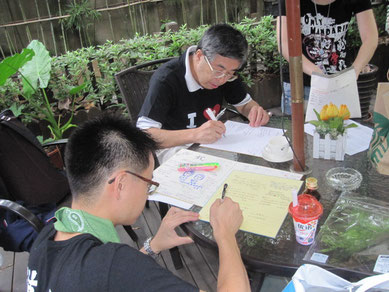 After the trip,
Mr Yamamoto sir prepared a special gift to the school.
Everybody Write down the blessing to the school .

We will meet again next time!!!
SEE YOU …

---