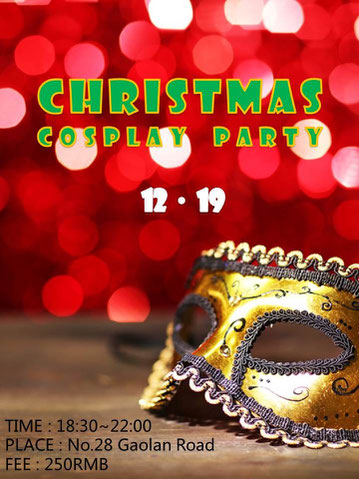 2015 It's going to be over soon,
Dear Ladies and gentlemen ,are you ready to take part in a wonderful party???
Let's begin our grand Christmas Party Here!!!
19th 2015, No 28 GaoLan Road,
The Christmas tree, the delicate gifts ,the cheerful night is waiting for you !
We also have a mystery link,Everyone should perpare a 50RMB gift, you will exchange Christmas gifts with your partner!
Please join our cosplay Party and show yourself with the wonderful dress on that crazy night!!!
---