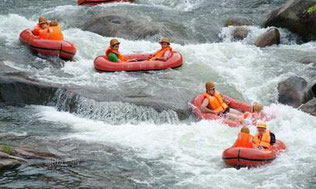 Day 1: The whole trip time of raft drifting is 4 hours.
Day 2: Sightseeing Source in taihu lake scenic area (Zhejiang Province)

Time: 22nd July-23th July
Fee: 1280RMB/person (double room)
Registration deadline is 16th July.

It's one of the most popular events every year in our school.
So please come and join us.

---